An internet sitcom. - The Los Angeles Times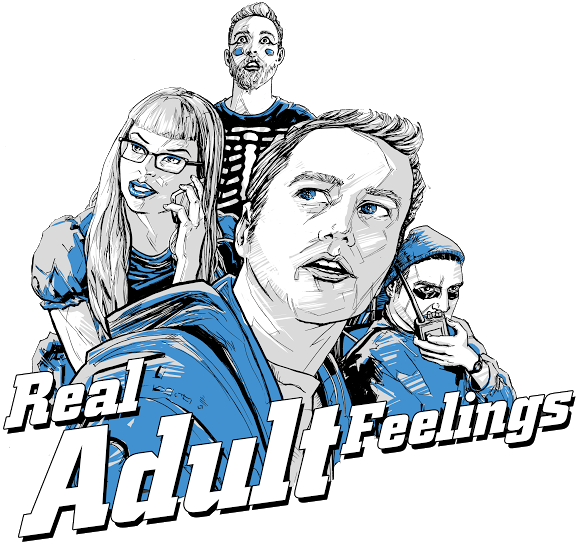 Art by Barry Blankenship
Log Line
A show about relationships, friendships, hardships...any ships, really.
The Plot
After his Mom passes away, Ethan (Mikiech Nichols) discovers he's inherited her house. However, the house's in debt & in danger of being foreclosed if he doesn't come up with some fast cash.
He quickly enlists the help of his old friend Rob (Devin Badoo), an aspring actor returning from Hollywood with his tail between his legs after finding little success there.
After the reunited friends post a rambling, drunken craigslist ad they're stuck with the only applicants weird enough to answer it: an eccentric performance artist named Alice (Sierra McKenzie) who shows up at 5am, suitcases in hand, ready to move in and a mysterious stranger in a suit named Greg (Eric Sanders) who promptly weirds them all out with his epic vagueness & wads of cash.
Behind the Scenes
Creator Jason Ryan grew up worshipping at the altar of The Sitcom and spent most of his youth watching worn out tapes of "Seinfeld", "Friends", "NewsRadio" and any other sitcom he could figure out how to program his VCR to record.
One day he decided he was sick of sitting on the sidelines and drafted a couple of creative friends, Bobby Farrington, Eric Sanders and Colin Thiel, to help write and produce his own ensemble sitcom. Shortly thereafter "Real Adult Feelings" was born. It started out rocky, with barely working borrowed equipment and a crew of 2 (literally) but has developed into a full fledged TV production, albeit one exclusively on the internet. The show is full length, meaning each episode is 20+ minutes typically.
The Cast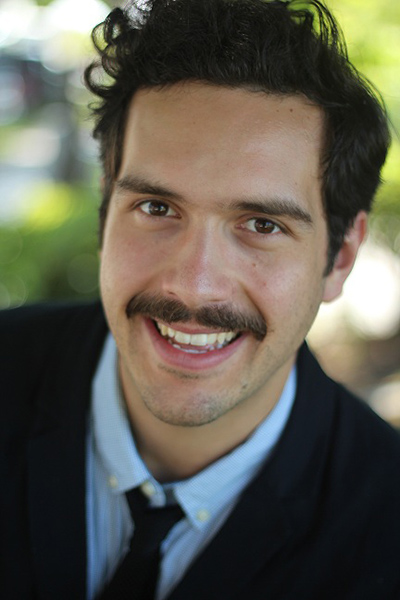 Devin Badoo as Rob
Devin Badoo is a comic actor who has been contributing to the Seattle comedy scene since 2009.
He has a diverse background in improv, stand up and sketch comedy. He is the co-founder and host of "The Humor Program", a monthly sketch comedy variety show held at Naked City Brewing Company. He is also an active member of "Fresh Grounds" a Seattle based sketch comedy group that produces shorts online. Devin recently joined the main cast of Comedy Sportz Seattle.
Devin is also very in touch with his inner fat kid. Please keep all pizza, soda and sweets away from him.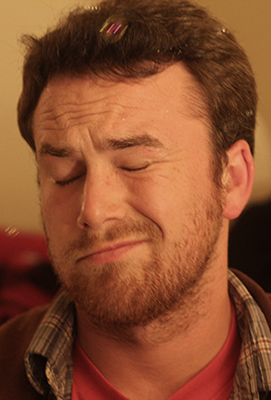 Mikiech Nichols as Ethan
Mikiech Nichols is a Seattle actor and filmmaker whose credits include Tragically Oliver and 100 Percent To the Max.
In addition to appearing in several comedies he also does a lot of dramatic work and has appeared in several award winning short films since graduating from the Vancouver Film School in 2009.
Mikiech is currently writing/directing Mountainside.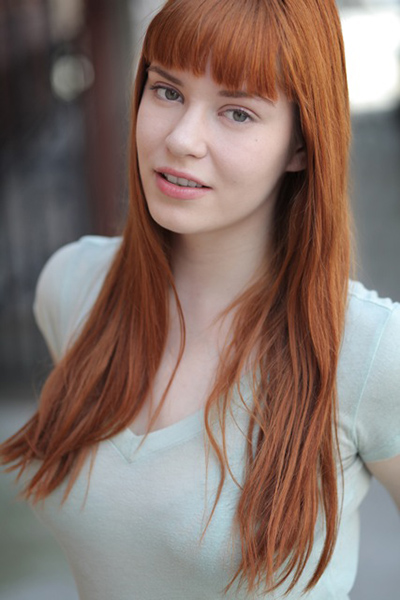 Sierra McKenzie as Alice
Sierra McKenzie is a Seattle-based actress and model.
When not on set she can be found sleeping in bed, sleeping on planes, and sleeping on trains.
Addictions include googling embarrassing things, playing ukelele, garlic stuffed green olives, and jaw-cracking.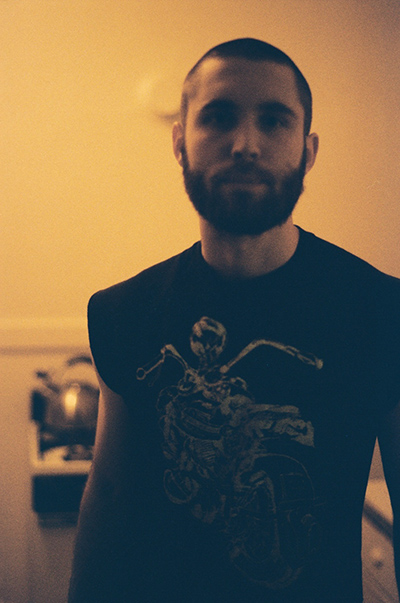 Eric Sanders as Greg
Eric Sanders is a contributing writer and producer for Real Adult Feelings in addition to playing the character of Greg.
He has appeared in a handful of short films and sketches since graduating from the University of Washington in 2011.
In his spare time he rides bikes, composes music, plays drums and eats a lot of pizza.
Guest Stars
RAF has been honored to welcome some hilarious and talented guest performers over the course of its 3 seasons, mostly culled from the Seattle comedy scene. They include:
Jennifer Burdette
El Sanchez
Kevin Clarke
Derek Sheen
Corbett Cummins
Katie Bicknell
Andy Palmer
Paul Merrill
Scott Swan
Shauna Aprecio
Colin Thiel
Sarah Skilling
Evangeline Spracklin
Dwayne Cullen
Danielle Radford
Danielle K.L Gregoire
Mitch Burrow
Scott Losse
Travis Vogt
Kelly Walker
Douglas Gale
Aaron Fishbein
Emmett Montgomery
Ross Skilling
The Crew
Creator, Head Writer, Director: Jason Ryan
Writers:

Bobby Farrington (season 1)
Eric Sanders (seasons 1-3)
Colin Thiel (seasons 1-3)

Executive Producers:

Jason Ryan
Eric Sanders
Iris Silverman
Colin Thiel

Camera:

Ryan Marc Cutuli (season 3)
Katie Killeen (seasons 1-2)
Logan Sayles (season 2)

Editors:

Mikiech Nichols
Jason Ryan

Sound: Doran McBride
Theme Song/Music: Yuni In Taxco